Schlüs­sel­sze­nen
SCHLUESSELSZENEN
Illus­tra­tio­nen von Frau Isa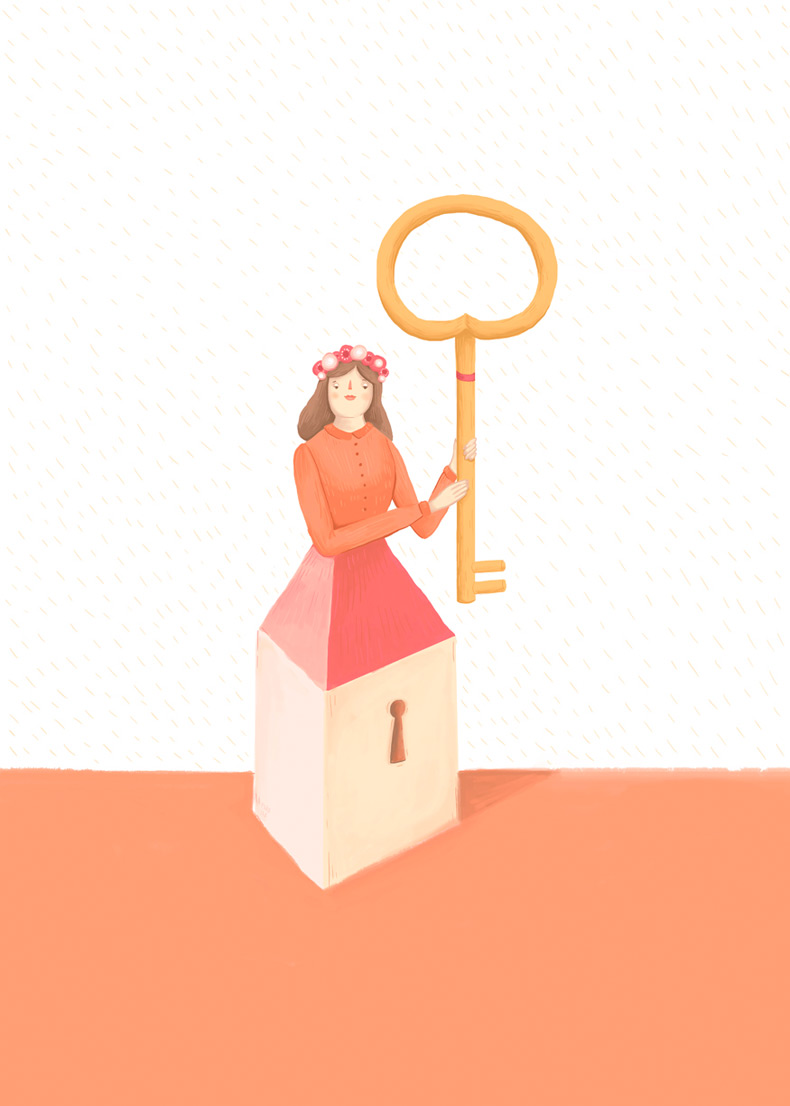 Beschrei­bung
Die­se Schlüs­sel­sze­nen sind freie Arbei­ten aus dem Reper­toire von Frau Isa. Die Illus­tra­tio­nen sind ent­we­der kom­plett digi­tal ent­stan­den oder ana­log mit Acryl auf Papier. Die­se kann man auch als Fine Art Print erwer­ben und zwar im Arts­to­re vom Ate­lier Olschin­sky.
Papier: Hahne­mueh­le Pho­to Rag Bright White 310g
Credits: Frau Isa
Frau Isa
Frau Isa is an illus­tra­tor and artist living and working in Vien­na, Aus­tria. Her works are influ­en­ced by her nost­al­gic spi­rit, and with the mix of old and new, she is crea­ting her very own inven­ted past. The prot­ago­nists of her pain­tings and illus­tra­ti­ons are calm and strong, and it seems like ever­ything is under con­trol.